---
UPDATED 05/26/2009 02:01 PM
---
---
IF YOU HAVE A TEXT BOOK AT HOME, PLEASE RETURN IT TO ME.
---
CLICK HERE.... TO JOIN MY EMAIL LIST-ENTER STUDENT AND PARENT NAME
MY EMAIL- randy.foutch@nelson.kyschools.us
---
---
---
---
---
---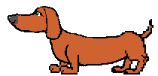 THE HUMANE SOCIETY OF NELSON COUNTY
Mrs. Bradley is collecting items to donate to the Humane Society. Please read below.
Cash: Any size donation is appreciated and will be used to fund our programs. Print out our Dues/Donation Form and mail or bring to:
Humane Society of Nelson County
2391 New Haven Road
Bardstown, KY 40004
Supplies for Animals:
We always need food (especially kitten and puppy food), treats, litter, towels or other soft washable bedding, collars, toys, plastic pet carriers, and dog crates. Gift cards for these items from Wal-Mart or pet supply stores would also be helpful.

SAY THANKS TO OUR TROOPS
If you go to this web site, www.LetsSayThanks.com you can pick out a thank you card and Xerox will print it and it will be sent to a soldier that is currently serving in Iraq. You can't pick out who gets it, but it will go to some member of the armed services.
---
---
---